[Istanbul], [Turkey.] – September 15, 2022 – Business Elite awards are organized to recognize all successful business persons worldwide. These awards are designed to give these business persons the exposure they need to take their business to the next level. The Business Elite Awards is dedicated to organizing different events around the year in different luxurious places so businesspersons can mingle and cooperate for a more enhanced future.
Champagne Reception on the Boshphurus (Photo credit: Business Elite Awards)
The Business Elite's "40 Under 40" Award Ceremony and Gala Dinner on September 15, 2022, was organized at one of the most luxurious locations in Istanbul. The venue "Sait Halim Pasha Mansion" is known for being the most prestigious location in Istanbul, fit enough for the event.
The event began with a champagne reception in the Bosporus yard. After the reception, the guests were asked to move to the black-tie Gala Dinner, arranged in the Hunting Room. The arrangements were to the liking of businesspersons worldwide and appealed to their extravagant taste.
The regional director, Viktor Gjorgjieski, Ph.D. had some words to say to the mass of successful minds:
"Almost 3 months ago, in New York, during our "40 Under 40" North American Gala Dinner at one of Manhattan's most glamorous landmarks, the St. Regis Hotel, one of the honorees in her award acceptance speech said: "Procrastination is the key to being unsuccessful. So that means we are here because we did not procrastinate. The success is in the room. Millions of dollars in this room, this network I our net worth!" And I couldn't agree more!"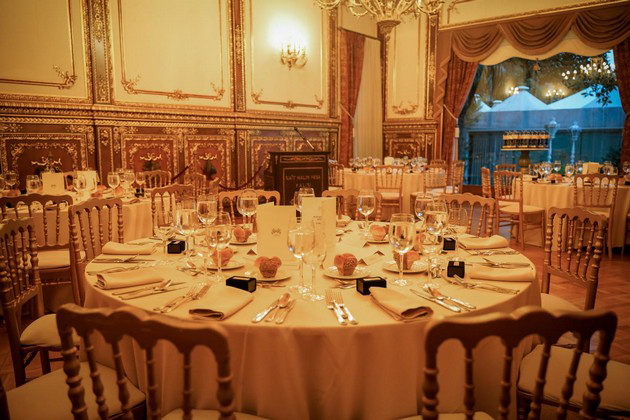 Gala Dinner in the "Hunting Room" of the luxurious Sait Halim Pasha Mansion (Photo credit: Business Elite Awards)
During the dinner, The Business Elite awards took this as an opportunity to inaugurate all the participants to the exclusive 'Executive Club.' This business club comes with its own mobile application and enables the communication between business leaders. This is a great way to promote business collaborations and set up collaborations that will aid the world.
On the whole, the attendees had a wonderful time. They enjoyed the finest cuisine Istanbul had to offer and loved the atmosphere. Many are involved in meaningful conversations that evolve into collaborations and further relationships between business persons from across the world.
An attendee at the awards ceremony said, "You never know how strong you are until being strong is the only choice you have."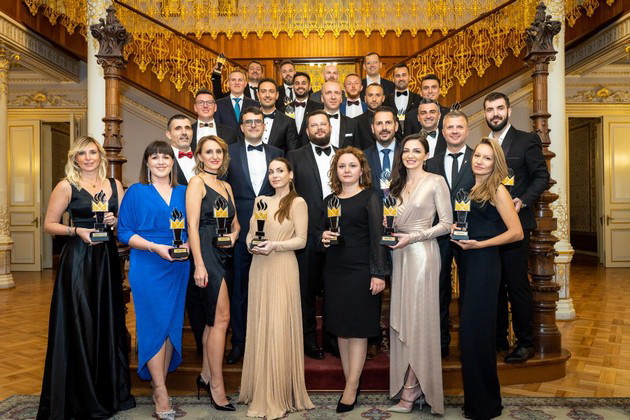 2022 Business Elite's "40 Under 40" Awardees (Europe) (Photo credit: Business Elite Awards)
Congratulations to all Awardees, thanks for participating in this remarkable night; Business Elite Awards will continue with its mission to create business networks; stay tuned for the announcement of the future Gala Dinners.
About Business Elite Awards
This prestigious award recognizes the talent of the most successful business leaders worldwide and connects them via networking. It aims to provide opportunities for expansion and growth for promising businesses.